Castaway Lodge Seadrift Report
By Capt. Kris Kelley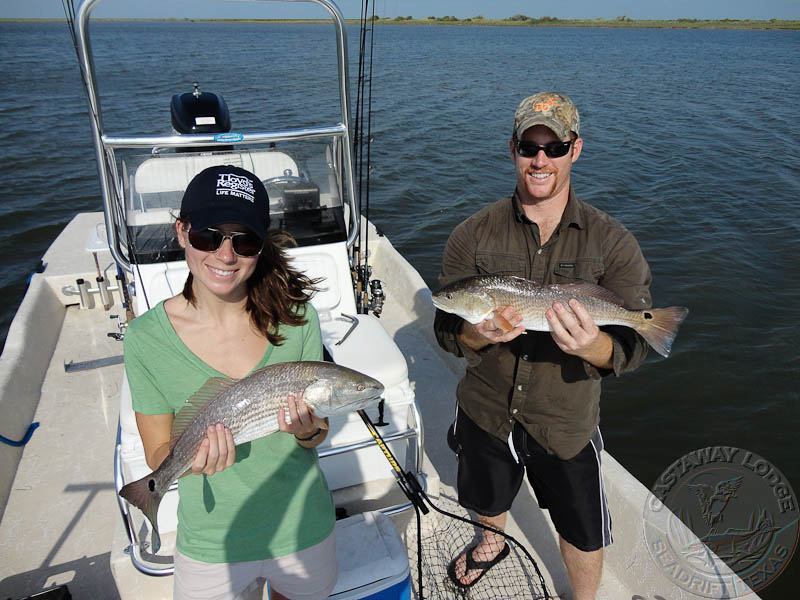 Redfish continue to impress in winds pushing 25MPH here of late. We had some guests through the big weekend and everyone managed a nice day on the water with solid action on Redfish busting the slot to 29.5" and Trout to 22". We continue working mud/grass with a variety of baits as we head into transitional approaches in September.
"Lizards, Teal, Dove, September Cornucopia"
The September schedule is just amazing with all the venues and options available. We are on a collision course with big lizards coming right around the corner on 9/10 followed by the Teal Season opener on 9/16; Dove Season opener on 9/21, and more of the best saltwater fishing. Our Alligator Season has been booked up for about three months now and we are presently taking reservations for 2013. With more rain this year than last, we are looking for a solid season.
As always, we hope the start of the week is a good one for everybody. Come see us when you get a chance!
Like us on
Facebook
and we promise to "love you back"!
Capt. Kris Kelley
Castaway Lodge
1-888-618-4868
www.seadriftbayfishing.com
Facebook:
Castaway Lodge