Castaway Lodge Seadrift Report
By Capt. Kris Kelley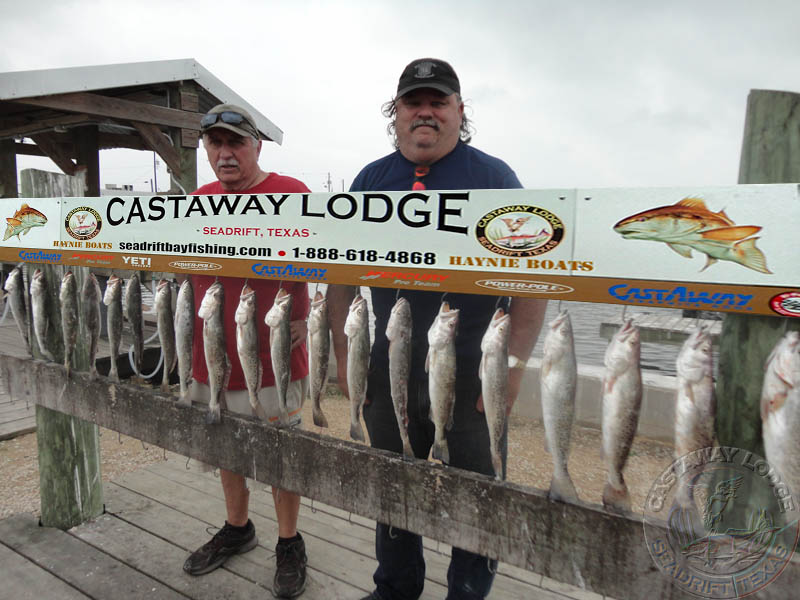 As mentioned in my report yesterday, I noted we'd take advantage of the closing weather window to take a look at Trout over area shell reefs. That resulted in Trout limits today to 18" which were very scattered. East winds were moderate to light today and the tide was on a flatspot early. We dug in and managed to grind them out with PCS over shell in 4' of water.
I think the best part of the Trout action is still very much in front of us
and we will hit another challenge on Wednesday and Thursday as another late front moves through with N winds to 25 knots.
Like us on
Facebook
and Pin us on
Pinterest
and we promise to "love you back"! Come see us when you get a chance.
Capt. Kris Kelley
Castaway Lodge
1-888-618-4868
www.seadriftbayfishing.com
Facebook: Castaway Lodge
Pinterest: Castaway Lodge