Castaway Lodge Seadrift Report
By Capt. Kris Kelley
Weather Windows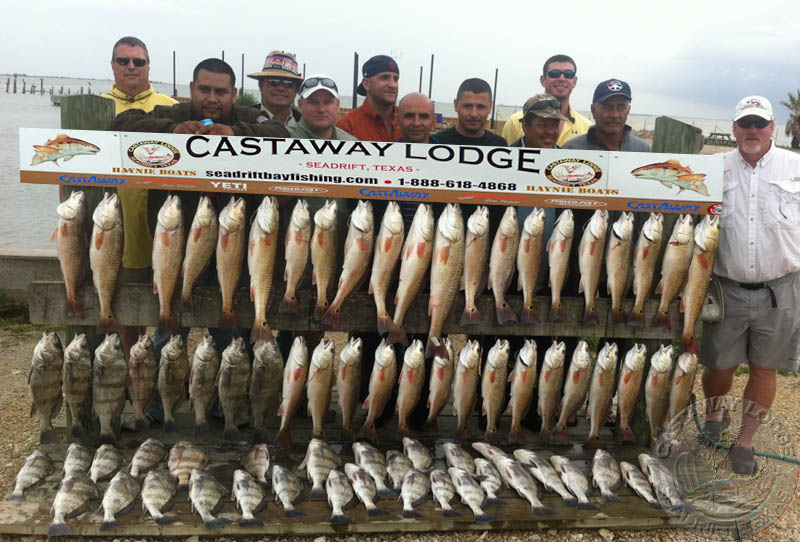 A few small breaks in the big winds and weather gave us another look at better Trout action heading into May. We're seeing some size movement toward larger fish and the big tides are certainly helping to bolster the numbers in our favor. From topwater to soft plastics, popping cork/shrimp and heading for Croaks, things are looking good.
Shock N Awe
As has so often happened this Spring, the weather windows closed in around us with a Shock N Awe finale Saturday late or early pre-dawn on Sunday. We had huge winds and thunder storms dropping 5" of rain locally that rocked us leaving the bays gutted and tore smooth up. With a 5 boat trip hitting the water, it wasn't looking good. Capt. James C. was first to report an upbeat outlook with a phone call telling me "the fishing has picked up and we're thumping on them and getting adjusted". Big Redfish and Black Drum were tearing up the shallows over mud/grass. Sunday's trip with guests of Jim K. was a highpoint that topped off some fireworks on the flats bruisers. Late week we welcomed a large Pharma concern entertaining guests from all over State and found another strong showing on drag burning Redfish to 28" and all boats maxing the boards and the limits.
Double Tapping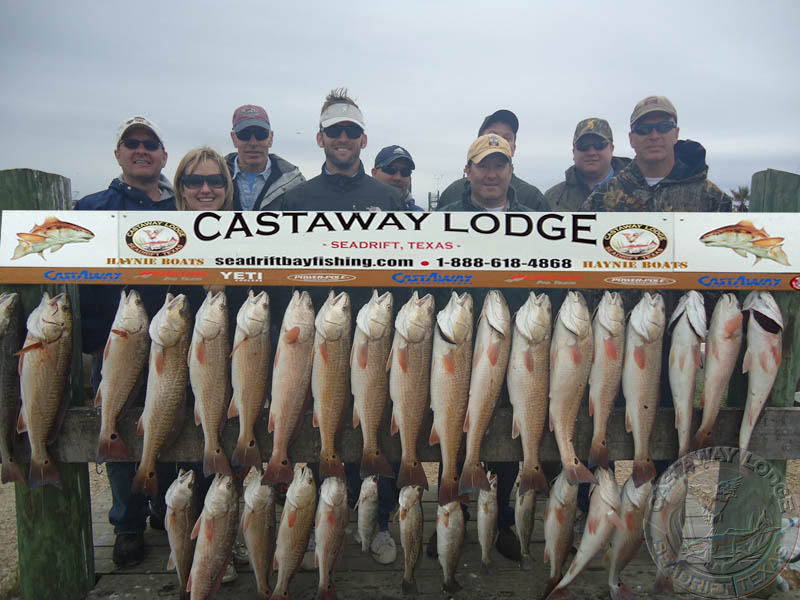 Friday with Dana E. and guests, we lit up the back country by airboat taking limits of Redfish and saw the first re-emergence of Black Drum since the cold front knocked them back. With winds settling for Saturday I offered a run at Trout. The boys shot me down hard and said let's hook onto somemore of those big fighters. It was certainly a good call with Saturday's winds ramping higher than projected and Trout returns being modest. We managed to double tap limits of both Redfish and Black Drum; great trip with some really great guys.
Like us on
Facebook
or Pin us on
Pinterest
and we promise to "love you back"!
Capt. Kris Kelley
Castaway Lodge
1-888-618-4868
www.seadriftbayfishing.com
Facebook: Castaway Lodge
Pinterest: Castaway Lodge