Castaway Lodge Seadrift Report
By Capt. Kris Kelley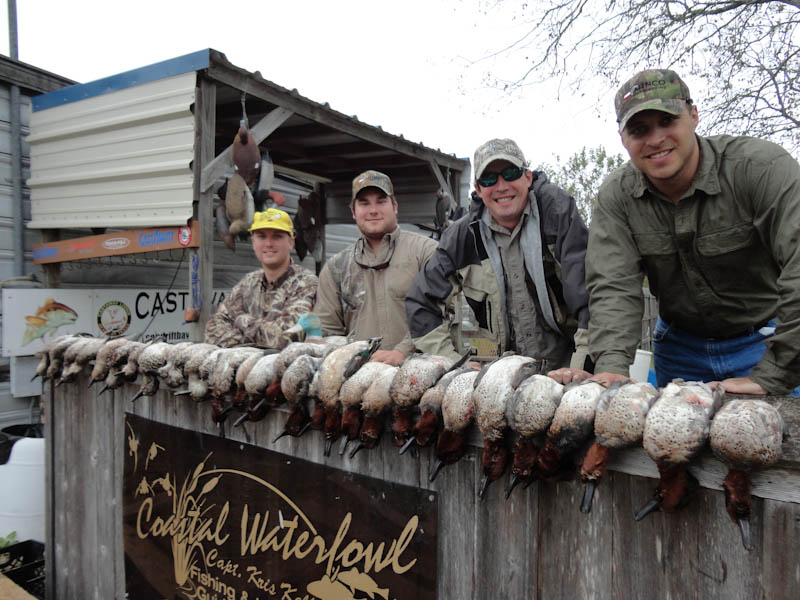 A little heavy on the ducks as we've picked up a bunch of birds from the latest cool front (really not emphasizing the word cool). While lower temperatures were short-lived, gun barrel heat has been here to stay. Paul B. and guests worked on the birds pretty hard late week and over the weekend taking full limits both days. On the fishing scene it's after duck trips we've managed some a few trips around 1/2 limits on Trout. Capt. Chris is hard after them again today with G. Trevino and guest after a nice morning with the ducks. We've been throwing artificials of late but another round of live shrimp is hitting the bait camps.
We wouldn't mind a little bit of cooler weather as we head for Christmas break; everyone likes a break in the a/c bill during the Winter time but as yet that ain't happening!
Like us on Facebook and we promise to "Love you back"!
Capt. Kris Kelley
President/CEO
Castaway Lodge, Inc.
109 W. Austin
Seadrift, TX 77983
1-888-618-4868 Office
361-648-3474 Cell
www.seadriftbayfishing.com
Facebook: Castaway Lodge