Castaway Lodge Seadrift Report
By Capt. Kris Kelley
Freshwater is coming down the Gaudalupe and that's a pretty sight to see I can tell you. The upper end of the bays are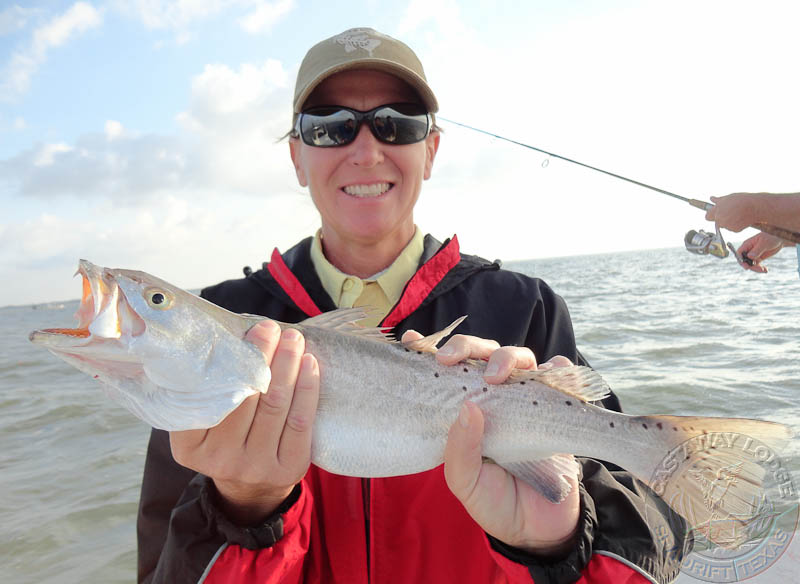 pretty well blown out with it and that's certainly something desparately needed around here. From Crabbing to Fishing to Duck Hunting, freshwater inflows are the life blood of a healthy bay system.
We've been riding them pretty hard and Trout fishing has taken it's place on center stage at present. Right now we've probably got as many fish on sand/grass or more than presently on shell. Heavy laden with eggs, seasonality feels about right whereas the Redfish action during the Spring felt advanced relative to the calendar.
The fish are eating shrimp and there's no two ways about it. I had a customer hook a Trout yesterday that I would have sworn was a 10lb Gafftop or 30" SkipJack. The cork went under and the fish burned 20' of drag. Sure enough it was a 22" Trout that hammered the bait so hard and never slowed down. Lots of nice solid fish and great weather.
Our guides have been doing a lot of heavy lifting and my hat is off to them.
Like us on Facebook at we promise to "love you back"!
Capt. Kris Kelley
Castaway Lodge
1-888-618-4868
www.seadriftbayfishing.com
Twitter: @Castaway_Lodge
Facebook: Castaway Lodge