Castaway Lodge Seadrift Report
By Capt. Kris Kelley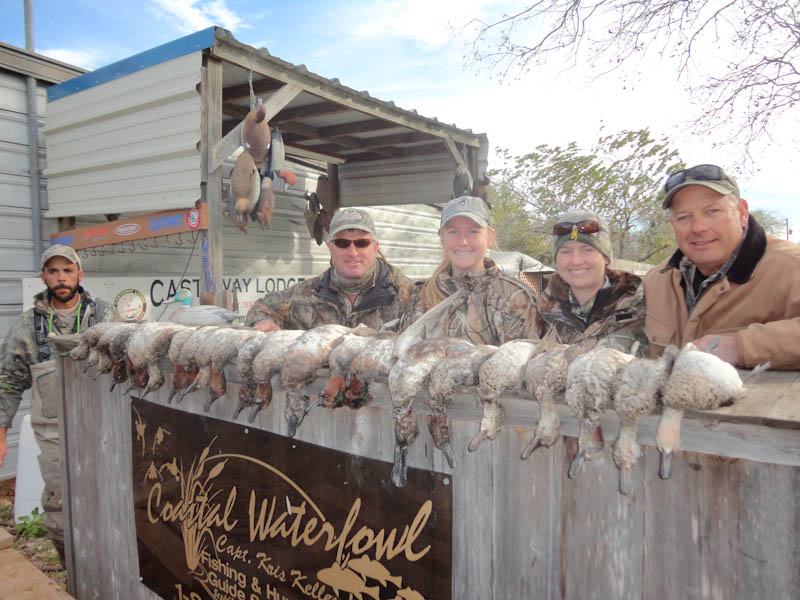 We don't have much to say on the fishing scene as the schedule has been dominated by duck hunting of late. Capt. James E. managed a few Trout and an oversized Redfish fishing the day after the big blow. He was working soft plastics over mud/shell catching a lot of undersized fish but not too much in the slot.
Capt. Matt has been monitoring the fresh freeze up in WI and indicated that Winter has finally arrived for the Northern States. No doubt this is responsible for a fresh push of new birds. The fresh Norther on Thursday found us taking full limits. That didn't hold up through Friday as the winds backed down and we lost a lot of water and our birds made a big move.

We wish everyone a very Merry Christmas. We hope the start of the week is a good one for everybody. Come see us when you get a chance!
Like us on Facebook and we promise to "love you back"!
Capt. Kris Kelley
Castaway Lodge
1-888-618-4868
www.seadriftbayfishing.com
Facebook: Castaway Lodge