Castaway Lodge Seadrift Report
By Capt. Kris Kelley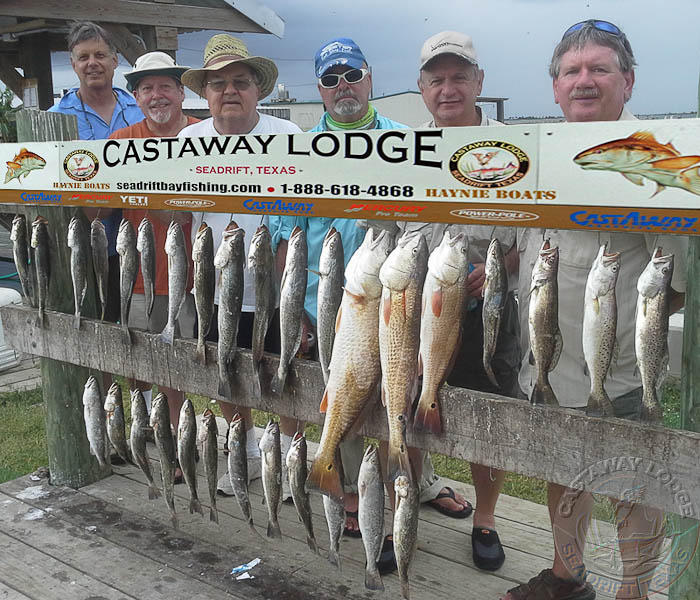 Northerly winds have been a game changer of late with solid Trout action dramatically improving over shell reefs in ESB/SAB. Glass Minnows and Shad Balls bursting like fireworks on the surface have pointed to some nice Trout action. Late week we welcomed the
6th Annual Norm Invitational "AbNormal"
celebration of the life and mentoring of teacher Norm Stuemke. Students from all over the State gather here once a year with their mentor to celebrate his teaching in a one room school house in Austin, Texas. By airboat in the back marsh, Redfish action has been similarly dramatic with big runs and drag burning action for our guests with abundant limits and catch and release action. Capt. Chris C. has really dialed them in. Capt. James C. has been on a nice run as well working shell. I've been working a variety of tapers and drop offs in bait concentrations and taking Trout to 22". We are all working live bait at present with Capt. James E. being the only plastic hold out at present. He had Tim B. and son aboard today and went straight to work on Reds over sand/grass guts with soft plastics.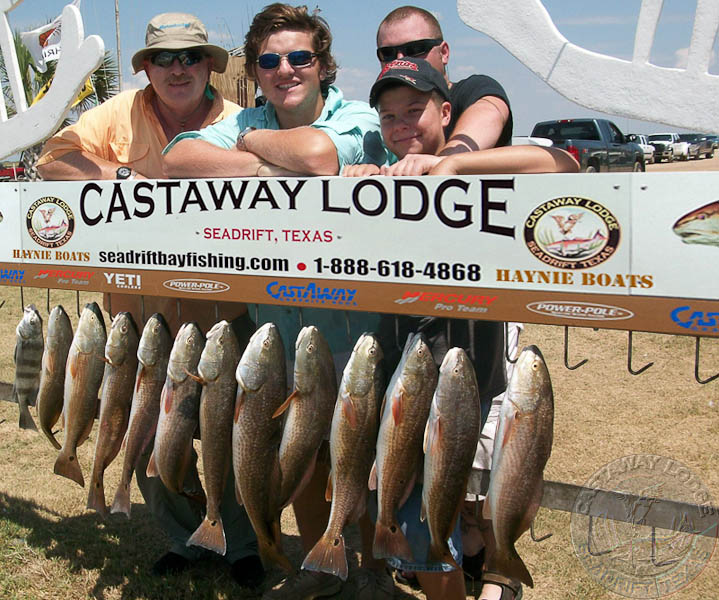 We are presently buried in water from the Summer Equinox and the Tropical Storm forecast is for increasing tides on the Texas Gulf Coast. So, it seems, we are going to be "really buried" in water for the forseeable future.
We just finished up a 4 and 5 boat schedule over late week through the weekend and will be working a three boat trip with some of our favorite Veterinarians from all over the State this evening and tomorrow. Then we welcome a mixture of guests through Wednesday.
We hope the weekend was a good one for everybody and that Monday greets you kindly. Come see us when you get a chance!
Like us on
Facebook
and we promise to "love you back"!
Capt. Kris Kelley
Castaway Lodge
1-888-618-4868
www.seadriftbayfishing.com
Twitter: @Castaway_Lodge
Facebook: Castaway Lodge