Castaway Lodge Seadrift Report
By Capt. Kris Kelley
Attack Planning No Accident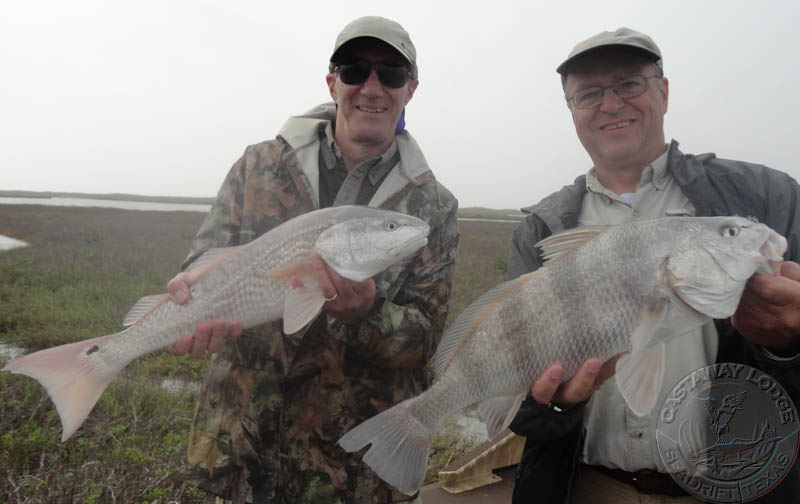 You can't count on the weatherman to give an accurate forecast as to "the timing" of a weather change. So on Wx transitions, best to make hay while the wind is under 30 MPH. With a big water pile up and bumpy forecast, I figured we'd take a look and see if the Silver Tailed drag burners were back on the flats first thing. We've been suffering from extreme low water of late but that has changed quickly over the last few days. I'd seen one confirmed mud stir in 9 miles of travel (heavy overcast, mist, and lots of water) but finally came on a small school working a slick bottom with sparse emmergent grasses. Success fed success to limits of Black Drum to 23" and one Redfish. Changing real estate for a hopeful look at solid Redfish came up positive and centered in the mid to upper slot in short order. We released a few lower slots and managed fish to 26.5" returning to the ramp with limits of both Redfish and Black Drum. Returning to the ramp, we managed to get the fish cleaned up just as the cool blast and more misting rain hit. That hasn't always worked out that way.
Undeniably Deserving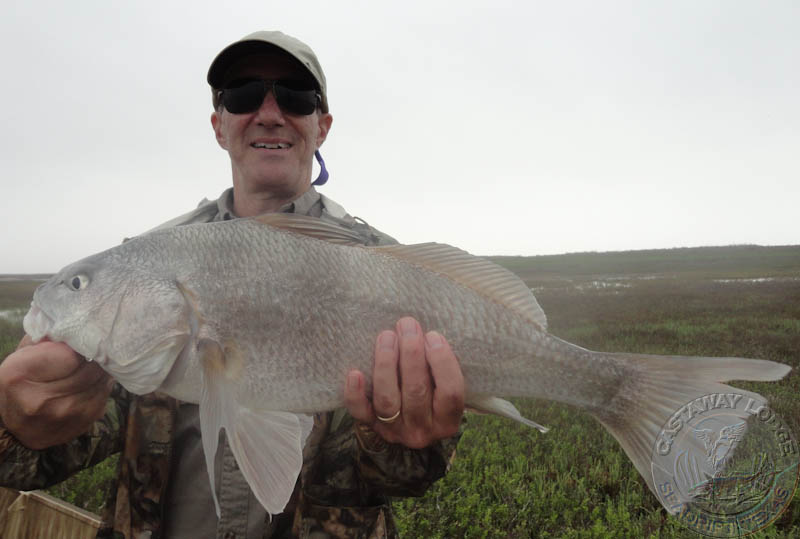 I'm not alone in forming an opinion, over the last couple of years, that Black Drum are a grossly under rated game fish. Inch for inch they will rival any Redfish on the end of a rod or at the dinner table. The last two Spring seasons have been exceptional and that seems to be an "up tick" for our location. They've shown me amazing things in terms of tenacity and chameleon like aggression often leading me and guest anglers to suspect a Redfish encounter only to find the sometimes maligned cousin on the end of the rod.
Fishing for the more sought after slot Drum is beginning to take on a conversation among professional anglers all its own. While this has been occurring over the last couple of years, volumes can be written in what we don't know about them and we are only beginning to make note of their habits and how best to approach them. That says alot in and of itself.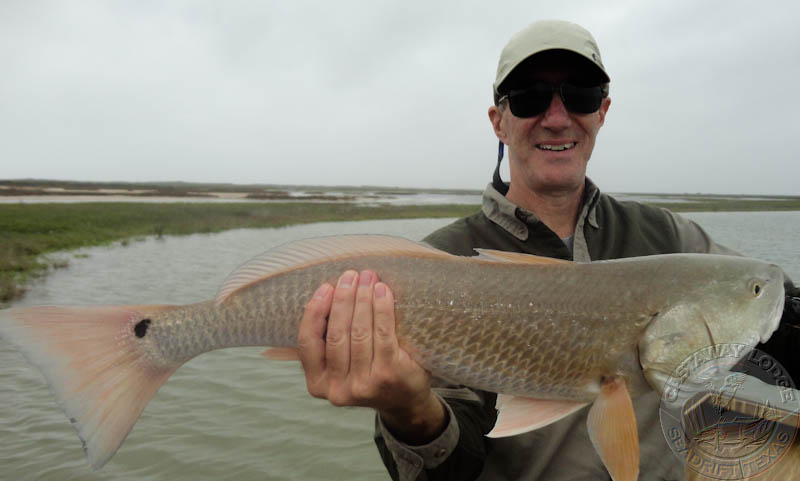 While they are no secret among fly fishermen and others in my profession, I will take my hat off to them and place them toward the top of the pyramid as a representative of our fishery. While they are a fast moving species; sometimes fickle; tight lipped; and potentially uncooperative; they'll battle you all the way to the net; leave inferior tackle in tatters; and, "hook pull" you into the bottom of the boat. In my business, that's commmanding of respect.
Like us on
Facebook
and Pin us on
Pinterest
and we promise to "love you back"!
Capt. Kris Kelley
Castaway Lodge
1-888-618-4868
www.seadriftbayfishing.com
Facebook: Castaway Lodge
Pinterest: Castaway Lodge