Castaway Lodge Seadrift Report
By Capt. Kris Kelley
Back Lakes Beat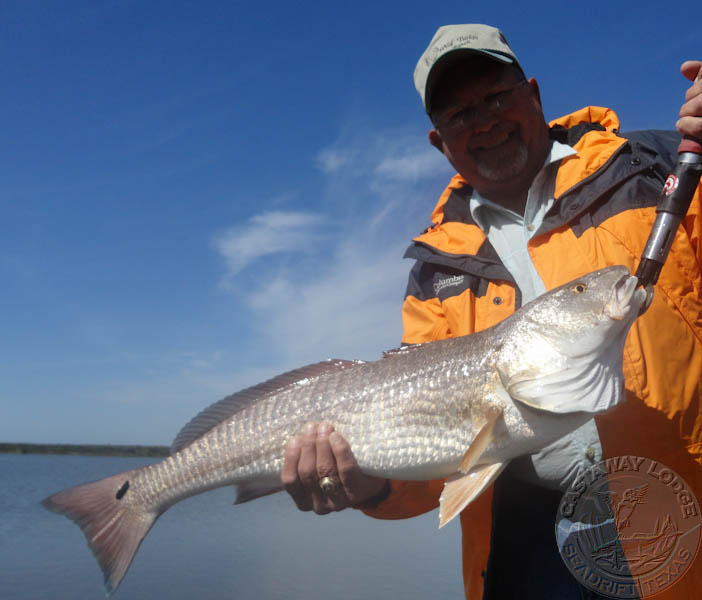 The late week cool snap that hit the bays early on Thursday morning flipped the shallow water action on it's ear for only a brief moment. Fishing with Jay M. and guest on Wednesday found excellent action on both Redfish and solid mid-slot Black Drum. The front came through late in the day on Wednesday with a leading edge wind shift and then strong thunderstorms pre-dawn on Thursday. That's a red flag for me and one of my least favorite fishing conditions. Shallow water fish in a super shallow environment aren't big fans of the light show and rumbling thunder. I've seen the same response on Trout with pre-dawn storms wrecking a concentration.
Feeding Undulations & Weather
Thursday's "spotlight" on the conditions proved accurate with Black Drum going tight lipped and Redfish generally being uncooperative despite us managing full limits. We were very flooded on Thursday with much of the back marsh bayous and shorelines being indistinguishable. The wind also began to shred the water on the clear side and a whipsaw outflow was just a lot for the fish to handle. Friday found us in very mild winds and guests from Brenham were in for tough sledding during the first few hours. As wind direction built and shifted more Easterly, action on the end of rod picked up greatly. We found Black Drum much more cooperative and the Redfish just refused to dissapoint with limits coming to hand pushing 26".
Trend Reversal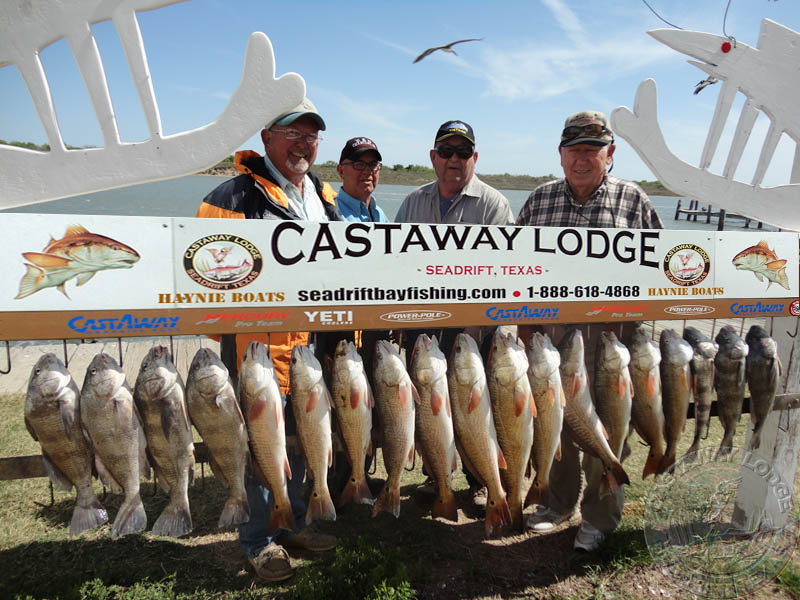 This big turn around reached a crescendo on Saturday morning with guests from San Antonio and a young gun eager for big action with his dad. I literally couldn't move 200 yards on Friday or Saturday without encountering strong numbers of regrouping and reschooling fish. In an earlier report, I mentioned that pattern progressions were in a state of suspended animation and that is just very strong for continued action heading toward May.
Like us on
Facebook
or Pin us on
Pinterest
and we promise to "love you back"!
Capt. Kris Kelley
Castaway Lodge
1-888-618-4868
www.seadriftbayfishing.com
Facebook: Castaway Lodge
Pinterest: Castaway Lodge