Castaway Lodge Seadrift Report
By Capt. Kris Kelley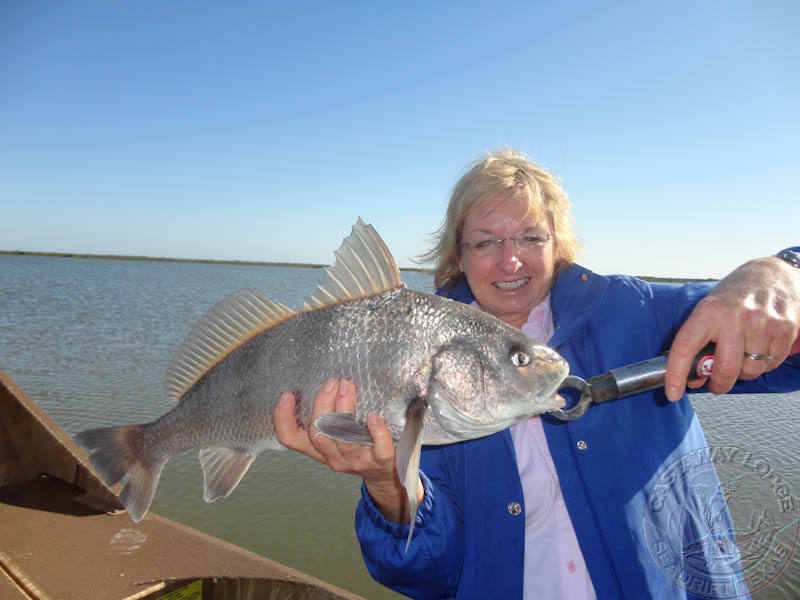 Big bruising Redfish and solid Black Drum continue to beat up on our guests. Shallow bays and back lakes are hosting the Drum spawn at present with Redfish getting displaced in some areas by schooling Drum. We still seem to be behind on rising water levels and a Spring Tide hasn't gained a foothold yet. Area bait camps are struggling at present with very limited live bait supplies in the area. Trout are scattered at present with light catches coming with a lot of effort. Our Guides are reporting a lot of small Trout at present. If this Spring is anything like last year, broader shrimp concentrations and higher water should kick things off. Right now it's hard to pull off the big fight and shallow water drama associated with solid Redfish and Black Drum.
Sights From The Water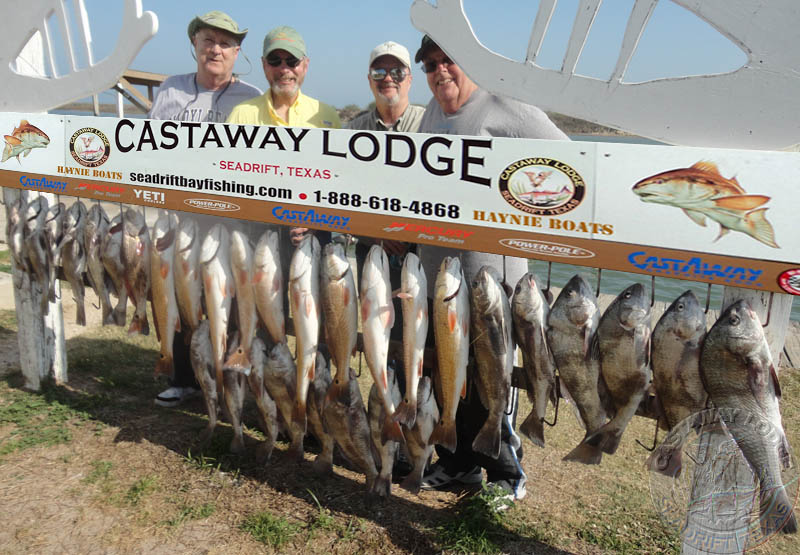 On Saturday I eased into a location that has been holding a big school of Black Drum and mixed Redfish. As the boat came off plane I watched the water hump up 6" as the school erupted out from under me. The fish settled a short distance away and the rest is pretty much a blur.
Capt. James reported easing into a back lake cove that was really clear only to encounter a huge herd of Black Drum and mixed Redfish that humped up. He said I shut down on them and for 10 minutes they were running all over the place many times hitting the boat. Just off the edges of the school he reported three huge Trout taking in the warmth of the shallows.
Like us on
Facebook
and we promise to "love you back"!
Capt. Kris Kelley
Castaway Lodge
1-888-618-4868

www.seadriftbayfishing.com
Facebook: Castaway Lodge
Pinterest: Castaway Lodge