Castaway Lodge Seadrift Report
By Capt. Kris Kelley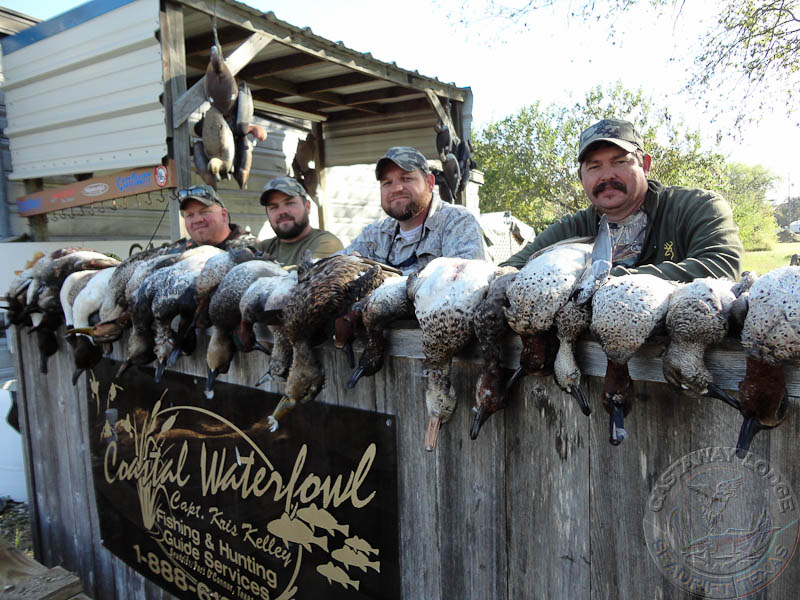 Coming off the big winds mid week led us to seeking Redfish action in the back marshes by airboat with great success. As weather stabilized we again shifted our focus toward Trout with some success. Capt. Doug reported a lot of action on both live bait and artificials with the majority of keepers ranging toward the lower end of the slot at this time. Capt. James E. reported similar results wade fishing shorleline guts, drains, and scattered shell. A lot of smaller fish were on the prowl with a few keepers.
Duck Hunting
Consistent action on Redheads with a smattering of puddlers including Pintail and Widgeon mid to late week in mild weather and light pressure opened up a little heading toward the weekend. Full limits of Gadwall, Blue & Greenwing Teal, Widgeon, Pintail, Ringneck, and Shoveler graced the blocks under blue-bird skies. Guests started the barrage off on Saturday working inland freshwater and aggressive shooting early. A lack of wind made for tough decoying but "close enough, was close enough". Guests struggled Saturday morning on the bay with birds locking up on rafts and skirting his blocks. Making an adjustment on Sunday was the ticket to heavy straps of Pintail, Widgeon, Gadwall, and Teal.
As we head for the big Holiday we'd like to extend our thanks to all our guests and wish everyone a Happy Thanksgiving! Come see us when you get a chance.
Like us on Facebook and we promise to "love you back"!
Capt. Kris Kelley
Castaway Lodge
1-888-618-4868
www.seadriftbayfishing.com
Facebook: Castaway Lodge