Castaway Lodge Seadrift Report
By Capt. Kris Kelley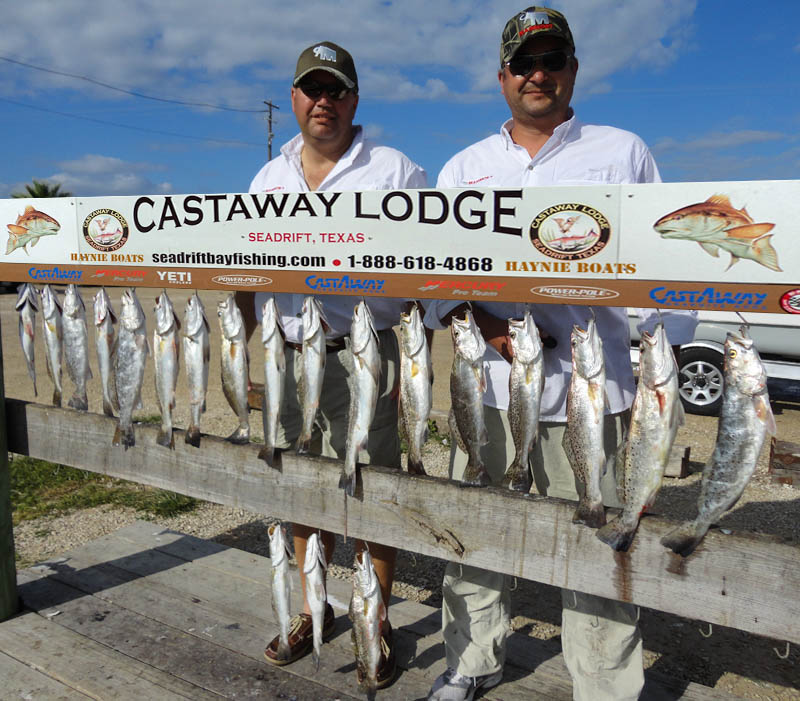 Trout action continues in focus with mild December weather leaving the door wide open to limits. Redfish action seemed to peak late week and slowed on the Full Moon over the weekend. Live shrimp supplies are still available which is pretty unusual for this time of year and the fish are "all over it". Switching to soft plastics and shrimp immitations is proving similarly effective. Shell reefs and mud shell are the focus looking for streaky pff color water and active bait.
Goose Hunting
We've been having luck over full bodies shooting regularly in the mid-teens with a solid shoot in the 30's on Saturday. We are not able to control the weather and the very mild mornings are preventing strong shooting to this point. We are working grain fields, rice and late season corn which are holding Snows, Blues, Ross, and Specklebellies.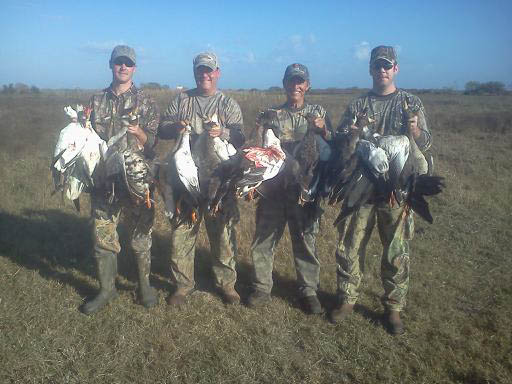 Duck Hunting
The second split of our season opens on Decebmer 8th, this coming Saturday. We've been hanging onto an elevated tide level and have yet to get the main push of the migration. We've got a pretty good base of Redheads and other divers along with a few puddlers and no doubt more birds will be flowing into the area when we start getting some cold weather up North. Capt. Matt whose gunning the Pools on the Mississippi River in Wisconsin is finishing up his season with temperatures in the 50's and a lot of fog.
Like us on Facebook and we promise to "love you back"!
Capt. Kris Kelley
Castaway Lodge
1-888-618-4868
www.seadriftbayfishing.com
Facebook: Castaway Lodge